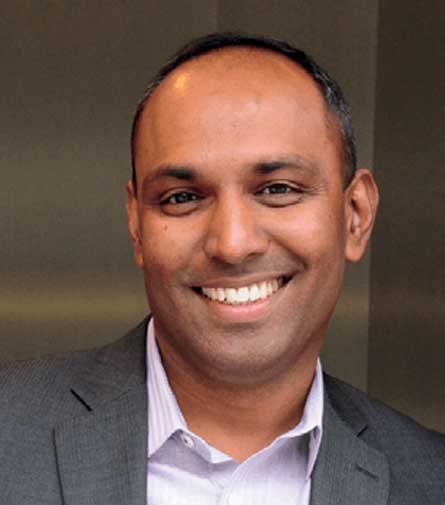 Dr. Rao Mulpuri, CEO
A study conducted by the American Society of Interior Designers showed that 68% of employees in the US complain about the irregularity in the presence of natural light—either too much of light or too less— in their offices. Affected by this, companies lose an overall 2 percent productivity for each employee every year. The ordinary windows installed in buildings are far from optimized, unable to effectively reduce glare and heat, which not only strains employees' eyes but is also responsible for increasing headaches, drowsiness, and many more.
Creating a delightful environment within buildings has become more important for employees' wellbeing than a fresh bowl of veggies or conducting Yoga sessions in the conference room. Good lighting facilitated by smartly designed windows can go a long way in achieving this. "At View, we believe strongly in the benefits of natural light and its positive impact on human health, wellness, and productivity," says Dr. Rao Mulpuri, CEO of View. Founded in 2007, View is an American glass-manufacturing company that integrates Nanotechnology with smart glass that can tint in response to light and help control the temperature and the energy efficiency of buildings.
Enabling Nanotechnology in window panes increases access to natural light and views, improving employee health and wellness.

The company's product, View Dynamic Glass, is a glass with an Electrochromic (EC) coating consisting of multiple layers of ceramic metal oxide with very little thickness. Further, to make it more feasible for users, low voltage wiring is added, so the tint of the glass can be controlled through an app or centralized software system in response to weather or interior temperature. When the low-voltage direct current electrical signal is activated, the layer of materials in the insulating glass changes from transparent to up to 58% tinted. In 2018, the firm partnered with Microsoft Azure IoT to develop a physical security system that notifies building managers when glass breaks.

View's intelligence takes the building's orientation, surrounding obstructions, and art of sun to see to continuously optimize the amount of light available throughout the day. Built with a well-planned design and architecture, View's Dynamic Glass helps in reducing employee's eye strain by 51% and drowsiness by 56% that leads to an increase in productivity. This has further led to an increase in employee engagement, performance, and well being ever since the installation of View. Investing time and resources, the company make arrangements and people to distance appropriately from the window, integrating seamlessly with lightning and cooling system to maximize comfort and efficiency.

Exemplifying the company's work in an instance, a newly released study by Future Workplace surveyed over half of the 1,614 North American employees. When asked about their experience after View installation at their workplaces, they said that natural light and views of the outdoors were their most important office perks, ranking higher than onsite cafeterias, fitness centers, and medical care, clearly highlighting the impact created by View.

View has marked their unique offering and installed dynamic window panes in lots of offices and about 750 plus buildings across the USA. Some of the examples include Avocet Tower, Bethesda, MD, Fulton Market Tower in Chicago, IL, Queen Plaza Park Tower in Long Island City, NY, La Vista in Perdido Key, FL and the list goes on. Highlighting a minute issue of natural light and building an empire out of it, Mulpuri concludes, "We have reinvented something that hasn't changed for centuries— the simple window—and by doing so is transforming the largest industry in the world: real estate."