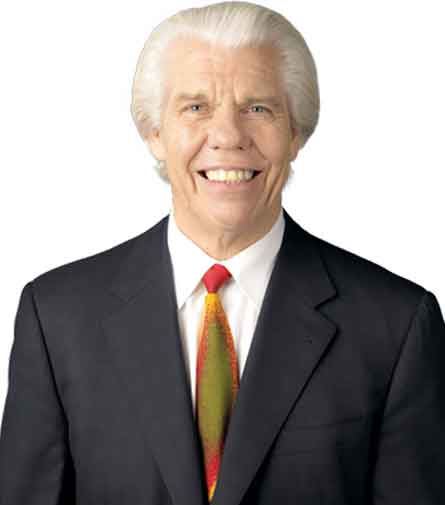 Bill Austin, Owner & CEO
Necessity is the mother of invention, as the saying goes, and hearing aids are a perfect example of such dictum. But a con to this amazing invention is that hearing aids have been prone to damages.. As a reason, manufacturers have applied various techniques to address this issue and the HydraShield 2 nanotechnology successfully mitigate the ingress of both water and oily substances for hearing aids. As a result, the reliability of hearing instruments is enhanced and customers' satisfaction improved.
Owing to the needs of effective hearing aids, Starkey, a global hearing technology company marks history by being the first company to use nanotechnology for waterproof hearing aids.
The company is recognized for its innovative design, development, and distribution of comprehensive digital hearing systems. Starkey is known for early development and improvement upon its in-the-canal devices, Starkey develops various styles of hearing aids to fit the individual needs of wearers. From feature-packed RIC (Receiver-In-Ear) models to high-powered BTE's (Behind-The-Ear), to CIC (Completely- In-Canal) and invisible options, the company has a wide range of hearing aids that are smartphone compatible, invisible, used for hearing and activity tracking, and many more.
Each hearing aid has distinct features enabling superior delivery of sound quality, listening clarity, and effortless transitions. One such product of Starkey is its premium Livio AI, which is the first hearing aid to include artificial intelligence to track body and brain health activities. Livio is suitable for most types of mild to moderate hearing loss, has tinnitus masking features, and can connect to Apple iPhones via Thrive app, allowing a user to stream phone calls, music and messages directly from a smartphone to their hearing aids. Starkey makes a number of other hearing aids with different features.

For example, Halo iQ—a smartphone compatible hearing aid—is for users who have iPhones, the TruLink app can stream directly into their devices. Apart from hearing devices, Starkey has multiple assistive listening devices like SurfLink to help users connect to the world around them. Starkey also makes specialized earmolds for wearers with unique needs, including musicians, newscasters, and pilots, as well as custom hearing protection for hunters and industrial applications. Starkey's SoundGear device allows users to hear clearly while still protecting from harmful loud noises.

"We are in the business of connecting people and changing lives. We believe being able to hear the world and the people around us is as essential to the human experience as breathing," says Bill Austin, CEO of Starkey. Being true to its customers, the company just doesn't develop new solutions but is dedicated to providing wearers with the most personalized hearing solutions, with significant measurable improvements in each unique design.

Priding itself on its rich 50-year history since 1967, Starkey pioneer in solving the problem of hearing in noisy environments. The company accelerates with the motto, "Alone we can't do much. Together, we can change the world." Helping more than 1 million with hearing health care services, Starkey has marked several milestones in its journey of making peoples' lives better and easier with their hearing devices. The company does not restrict itself to hearing aids only, but develops a device that translates 27 languages, track fitness, and monitors vital signs. With a gross worth of $800 million in hearing aids last year, "Starkey is now pitching the world a hearing aid for people who don't need hearing aids," concludes Austin.