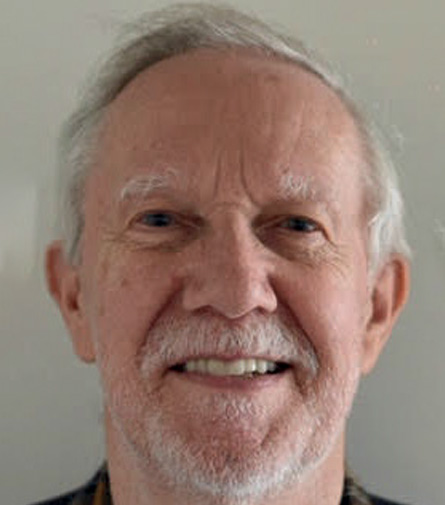 Richard Hicks, Inventor & The President of Technical Department
It is high time for companies to find effective ways to reduce global warming and address the worldwide climate crisis stemming from burning fossil fuels. Despite the surge in the usage of renewable energy around the world, fossil fuels continue to dominate the energy and transportation sector. Nearly 15 billion metric tons of fossil fuels are consumed every year—the major portion of usage being associated with automobiles.
While adopting electric vehicles (EV) is considered as the ultimate solution to reduce the automotive carbon footprint, the idea still seems to be a long shot. The EV market share in the U.S. remains less than 2 percent. Besides, new engine technologies can take years to have any significant impact typically a 5 percent reduction in carbon footprint per year at best, as older vehicles are slowly replaced with newer models. As the world continues to depend on fossil fuels heavily, the immediate and best measure to tackle the issue is to bind 'efficiency' into the fuel and the engines that burn them. Helping achieve this feat with the power of nanotechnology is H2OIL Corporation.
With more than two decades of R&D expertise in additives for fuels and engine oils, H2OIL has developed two novel nanotechnology-based products—F2-21
®
eeFuel,
®
Nanotech Fuel Additive and F2-21
®
eeLube
®
Nanotech Engine Oil Additive— as a critical solution for curbing costs, reducing pollution, and lowering the impact of fossil fuels on the global climate crisis.
THE KEY: NANOTECHNOLOGY
"Our core technology was truly the first of its kind; a completely novel concept at a time before the term 'nanotechnology' meant anything to anyone outside of the scientific community," says Ben Song, CEO at H2OIL. "There was no such thing as a 'nanotechnology fuel additive," he adds. It was a new and exciting innovation. However, developing the technology from ground zero also meant that H2OIL had to take the original concept and determine everything, soup to nuts, that would be necessary to evolve from an intriguing idea to a working, provable technology on the ground, and ultimately, to a product with commercial viability.
And needless to say, H2OIL was successful in their attempt. In a field where skepticism is high, H2OIL was able to prove that its products significantly improve fuel economy, reduce operation costs, and achieve the social responsibility of significantly lowering pollutive emissions.
Both F2-21
®
Nanotech Additives are easy to use and cost-effective. They require no infrastructure changes and no engine or equipment modifications of any kind. The additives can be introduced into the fuel or oil stream at the production process, or into bulk fuel or engine oil tanks by the distributor or drives. While F2-21
®
Nanotech eeFuel
®
Fuel Additive is designed to improve fuel efficiency across all fuel types including gasoline/petrol, diesel fuel, bio-fuels, fuel oils, aviation fuel and natural gas, F2-21
®
supeeLube
®
Nanotech Engine Oil Additive will greatly help oil producers make their engine oils more efficient by saving fuel, lowering toxic emissions, boosting engine power, and protecting the engine.
H2OIL's products influence combustion at the molecular level, chemically, physically, and catalytically, at different points in the combustion cycle. Utilizing its proprietary technology, F2-21
®
Nano-clusters (between 3 to 9 nanometers in diameter) will "explode" into steam at high temperatures in the combustion chamber creating micro-explosions. These micro-explosions serve two critical purposes: firstly, they break up larger fuel droplets, effectively increasing the total combustion surface of the fuel or oil droplets, resulting in complete combustion. Secondly, it breaks down carbon deposits inside engines, and prevent future carbon build-up. The net benefits of complete combustion are greater fuel efficiency, saved fuel, increased power, and lowered harmful emissions. The process breaks down and cleans engine deposits, thus reducing engine wear and prolonging engine life.
Ben Song, Inventor & CEO
Fewer carbon deposits result in cooler combustion, reduced NOx emissions, and cleaner crankcase oil. All of these improvements consistently appear at significant levels across all application types.
Supported by a large number of detailed performance reports from large scale applications worldwide, H2OIL's F2-21
®
Nanotech Additives have been proven to be very effective in boosting combustion efficiency, improving fuel economy by up to 15 percent, and lowering harmful exhaust emissions by up to 50 percent. "F2-21
®
is arguably one of the fastest, most effective ways to help reduce global warming and address the climate crisis worldwide from burning liquid fossil fuels and using engine oil," says Richard Hicks, president of technical department at H2OIL. Also, unlike the new engine technologies that might take years to have an impact, eeFuel
®
or eeLube
®
has the potential to reach the entire vehicle population within only a few months. "There are also health benefits from using our F2-21
®
Nanotech Additives, as they significantly reduce particulate matter through the complete combustion of diesel fuel and engine oil inside the combustion chamber," adds Hicks.
EXEMPLARY INSTANCES OF SUCCESS
Even though H2OIL had a groundbreaking product, the market was initially reluctant to accept its nanotechnology offering, primarily due to the nascent nature of the technology. However, the paradigm has shifted in the company's favor owing to global concerns about climate change. In parallel, H2OIL's offering proved its mettle in field testing—millions upon millions of miles—with all types of equipment and applications under all kinds of driving conditions and the varied circumstances. "Every situation was unique, and every potential customer required their own individual validation and protocols. Every 'win' was hard-earned over a lengthy period of testing, validation, and field application. The efficacies of our products have been time-tested from the results of larger-scale actual field applications," says Song.
"In a field where skepticism is high, we were able to prove that our products significantly improve fuel economy, reduce operation costs, and achieve the social responsibility of significantly lowering pollutive emissions"
This has helped H2OIL to steadily expand its customer base without much resistance. Currently, the company has some larger users overseas, including Gulf Oil International in the UK and Mexico, Avia in EU, Sun Oil in Japan, and Offshore Oil Company in China plus several hundred smaller private gas stations in China. As for the U.S. market, the large players are yet to take advantage of H2OIL's F2-21
®
Nanotechnology to reduce the harm from global warming and climate change resulting from burning fossil fuels. H2OIL plans to use its successful track record overseas to promote their technology and products in the U.S. market.
THE SUCCESS STORY OF THEIR CLIENTS BEST EXEMPLIFIES H2OIL'S VALUE PROPOSITION.
In a two-year test of actual field driving conducted by the Netherlands-based TNO (the EU's top testing lab), 538 heavy-duty trucks from 15 fleet companies drove over 14 million kilometers using approximately 125,000 gallons of F2-21
®
eeFuel
®
- treated diesel fuel. The study found an average fuel savings of 9.7 percent, and smoke emissions reduction of 23 percent. Considering the large number of heavy vehicles, the extensive testing period, and the significant distance traveled, the results were striking and conclusive. As a result, most of these fleet companies have since become steady eeFuel
®
users.
Along similar lines, Italian Railroads (with eeFuel
®
) achieved diesel fuel savings of 8 percent and reduced toxic emissions by 40 percent with all engine deposits cleaned.
In another instance, RoshconRotran, the transport arm of the Eskom Group, has been working to determine the effects of using F2-21
®
eeFuel
®
Additive in RoshconRotran's heavy equipment and truck fleet.
RoshconRotran's fleet is comprised of approximately 400 heavy-duty diesel trucks & Nicolas Tractomas tractors, articulated interlinks, and multi-axles capable of moving bulk loads, heavy equipment, and consolidated container loads. A typical Nicolas Tractomas uses 1,000 liters of diesel per 350 km.

THE OBJECTIVES OF THE EEFUEL® DEPOSIT CLEANING TEST WERE AS FOLLOWS:

• Disassemble five engines from the MAN truck fleet and perform a detailed photographic analysis of all parts to document before and after-effects of dosing F2-21®eeFuel®.

• Compression and compression equalization tests before and after dosing F2-21® eeFuel®.

• Tailpipe emissions tests before and after dosing F2-21®eeFuel®.

• Analysis of the oil in the engine every 15,000 km to determine whether it remains within specification with regard to wear metal trends, contaminant trends, viscosity and TBN trends.

The observations were startling. The engine deposits were clean on fuel injectors, combustion chambers, piston crowns, and ring grooves, valve faces, and seats. The fuel injector spray pattern was restored. The fuel economy savings achieved was about 14.07 percent. Lastly, the reduction in NOx emissions was about 17.7 percent.

In light of the testing, Roshcon has requested that H2OIL implement the solution for all of their multi-axle fleet. As a result of eeFuel® cleaning effectiveness, H2OIL proposed extending the oil change service intervals from 250 hours to 400 hours. This will save close to USD$40,000 per annum on each vehicle.

A NIMBLE COMPANY | A PROMISING ROADMAP

Both Song's and Hicks' talents and expertise were instrumental in bringing H2OIL to where it is today. Educated in Taiwan with a background in science, Song is credited with developing a unique macro-emulsion chemistry, which had been widely used in China and Japan to help prevent water and vapor damage to large concrete structures. Hicks was educated and trained in England with a background in mechanical engineering. He holds extensive knowledge in emulsion technology and expertise in designing and building sophisticated production equipment.

Under their leadership, H2OIL works as a nimble company where all of the employees are part owners. Because everyone has a stake in the business as owners, each person takes pride and responsibility, literally going the extra mile to help clients.

H2OIL has been successfully extending its culture to the network of distributors and clients around the world. Most of its distributors and clients have been with the company for well over ten years, which is a testament to the capability of its products, as well as its larger mission of providing green solutions for the environment.

Having carved a unique niche in the space, H2OIL continues to sharpen the edge of its offerings. The company is actively developing ultra-low dose ratios of F2-21®eeFuel® Nanotech Fuel Additive (60,000:1) for use in natural gas power plants to improve fuel efficiency. "We are working to prove that long-term usage of eeLube® saves over 20 percent of fuel, and solves the problems of low-speed engine knocks (LSPI) on modern compact engines," adds Song.

Another key focus for H2OIL will be the maritime industry. "IMO 2020 Low Sulfur Marine Fuel Regulation." As of January 1st, 2020, the United Nations' International Maritime Organization (IMO) requires all high-sea vessels to use fuels that contain no more than 0.5 percent sulfur, down from the previous limit of 3.5 percent. These cleaner fuels will drive fuel cost up 30 to 60 percent and is estimated to cost $30 billion annually. The use of the F2-21®eeFuel® Nanotech Fuel Additive can provide significant fuel cost savings for shipping companies, as fuel costs represent up to 60 percent of operating costs.

"We continue to conceptualize and pursue product improvements, such as alternative applications and ultra-low dose ratios to further reduce the cost of usages. We recognize that this technology/product has expansive potential in numerous applications we are yet to address," concludes Song